Newsletter July 2018 - Issue 02
8 July 2018 | Admin
Dear All,
It's Maz and Seth here again bringing all you amazing people a roundup of what has been happening to our various fur-brothers and sisters, both in Bosnia and around the world!
This month has seen us being fabulous and amazing, simply by being us! Our human parents have continued to take us exploring around the sunny county of Devon, We have discovered an old World War II RAF airfield, Dad was very excited!, mum not so and to be frank, we weren't too bothered, but it did have sheep and ponies, but mum and dad were boring and wouldn't let us chase them!
Seth has enrolled in training classes as dad says he barks too much and is anti-social…(Seth here ...I'm not anti social I just have a long list of things I don't like…. )We have been swimming, well paddling as both of us don't like to get out bellies wet and we have both had a haircut, although I think what mum thought was going to be a quick trim and dad's idea of a trim was two different things, dad told the nice lady to shave us like a spaniel! We were both shocked at first, but in the hot weather it's been great!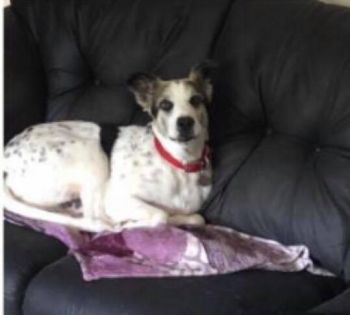 Speaking of hot weather, we thought we would bring you some important safety tips!
• If it's hot outside and your human can't stand on the path for 20 seconds in bare feet then please remember it's too hot for us to walk on!
• Those of us like Seth, who have white or 'thinning' (getting old) fur, may need sunscreen. We can use almost any sunscreen but please make sure your human parents buy either proper sunscreen for dogs (you can get it in most large pet shops) or use sunscreen that is zinc oxide free, as according to dad and the internet, zinc oxide can make us sick! Sunscreen for babies works as well!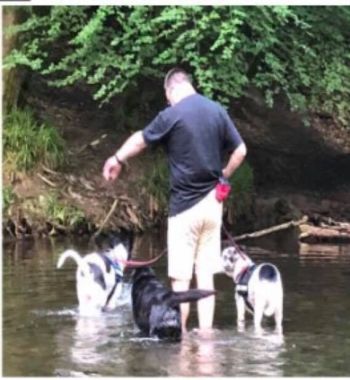 We have also discovered some new snacks! Did you know we can eat blueberries and strawberries? As well as coconut (the white flesh only) Maz likes to eat bananas and cucumber, and they are even better straight from the fridge! Seth also discovered black pudding earlier this month when all three of us (Maz, Seth and Jessie) were checking out mum and dad's shopping bags to see if there was anything for us, when Seth nicked dads black pudding, ran up the garden, ripped the bag open and ate half of it before dad found out! Needless to say he wasn't happy but we got the rest as he said he couldn't eat it now!
Updates
We have spoken to Tina and Cath and right now there are 127 of our brothers and sisters which includes 12 puppies at the rescue centre that need furever homes. So please if you know someone who as looking to get a dog can you suggest they look at the website https://hopevmselainesdogs.com or even if you can sponsor one of us it would really help! And some really exciting news, the shelter people are finally fixing the sewers at the centre …. it was very smelly and there was lots of poo!
This is 'Vita' and she is enjoying a day out at the beach and has been very brave and is learning to swim! We don't like to swim! Jessie our older sister does, she likes to go to the local river and climb in and float away downstream, then slowly (she is 14) swim back up again and then float away again!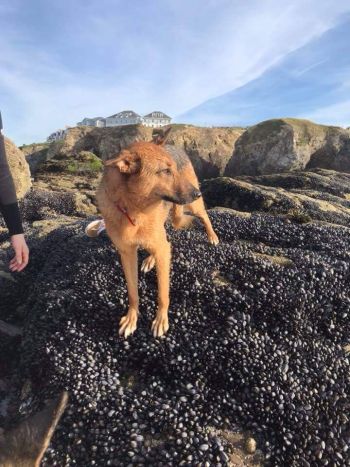 And this is Luna (Bubica) relaxing after a hard day of being fabulous and amazing!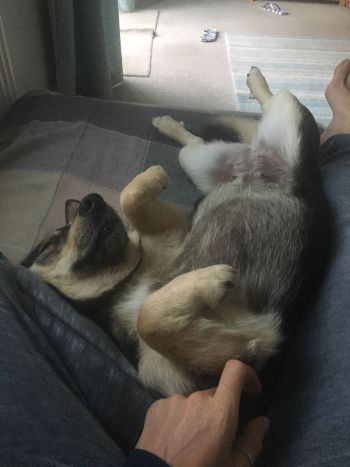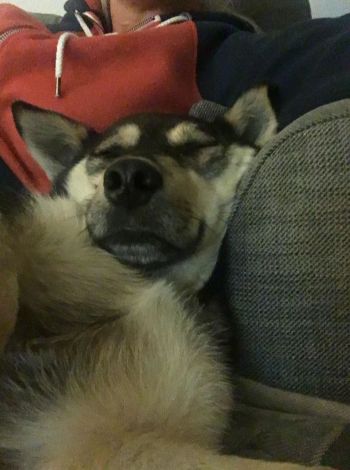 And finally this little lady is Luna who has been on holiday in France! Looks like she is exploring some woods or caves.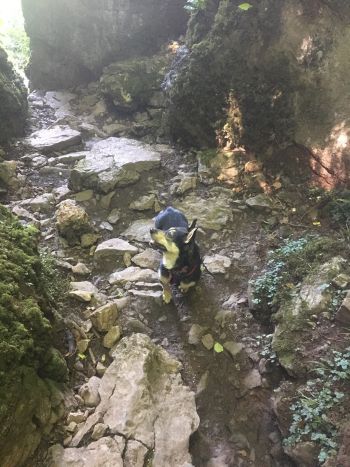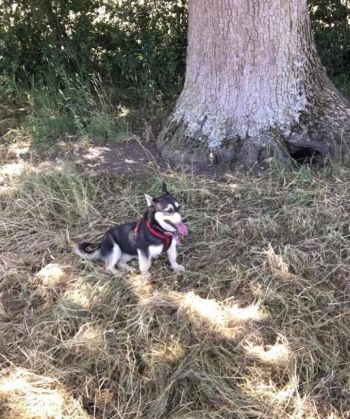 Remember email us your pictures at editorhopenewsletter@outlook.com
Love Maz and Seth
PS: Now Summer is here don't forget your tick treatment and your sunscreen!!
One final item to mention, Dea, Boa and Kiki have arrived in the UK and are now at their new foster home! So please share with your friends, as they might be looking for a new pet!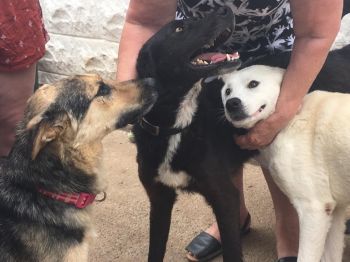 To receive our monthly Newsletter by email, please complete your details below.