Newsletter Virtual Dog Show Special
21 July 2020 | Admin
Hello fur friends!
Maz and Seth here…..As promised, we are bringing you some photos from the Virtual Dog Show. This was a fantastic idea organised by Em Hall to raise funds for the shelter during the global lockdown. We have now managed to get 4 out of 5 pictures of the winners with their trophies and could not wait any longer to show them to you.
There were 5 classes and we even entered some of them, our hooman parents said they cannot believe we did not win.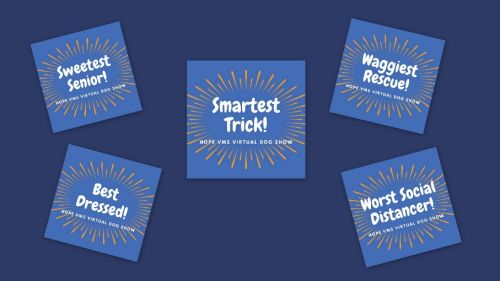 But we have to be ma..mag… (this is hard for us woofers to say) magnanimous in defeat (we had to look up that meaning) and our heartfelt congratulations goes out to all the winners.

We cannot bring you the "Smartest Trick!" as they were videos, and we could not enter as nagging our parents for snacks, apparently does not count , however here is the link if you want to watch them as we were amazed by Harpo and Sweetie….
https://www.facebook.com/media/set/?set=oa.1370578653140044&type=3
So, to start us off, we have the biggest class which was "Sweetest Senior Class" with 12 entrants, which shows you are as young as you feel / look ….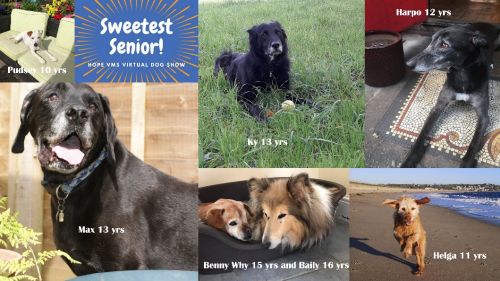 And here is the collage with our fur sister Jess in…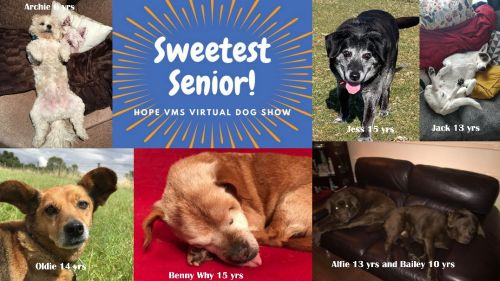 And the winner was… Jack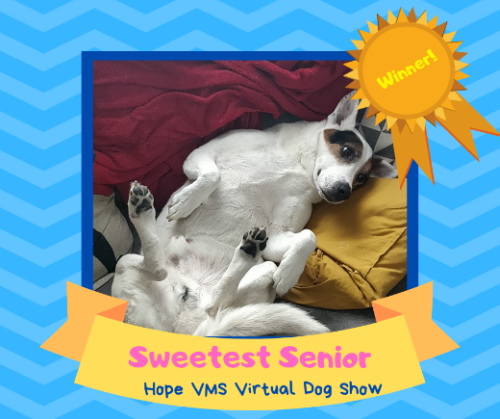 Next… we have "Best Dressed"…we thought it was bad enough mum made us put on coats and silly hats for Christmas, so we refused to enter this one, however we were impressed on how smart these woofers looked…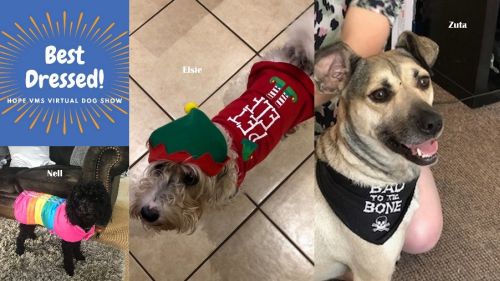 And the winner was… Nell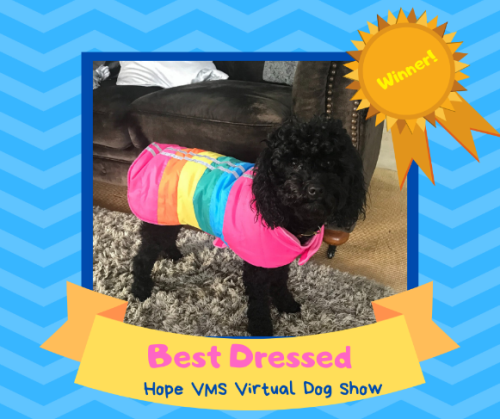 Then we have the "Waggiest Rescue"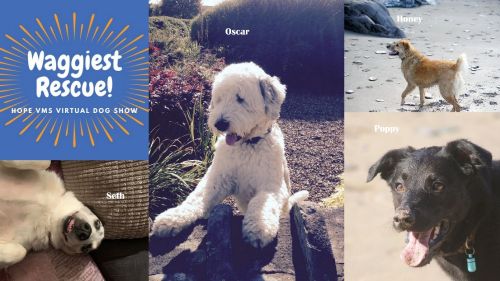 (Seth here…mum entered me in this one, as she managed to take a photo of me smiling after being with the family for over 18 months)…It is so nice seeing so many other happy rescues….
The winner was… Honey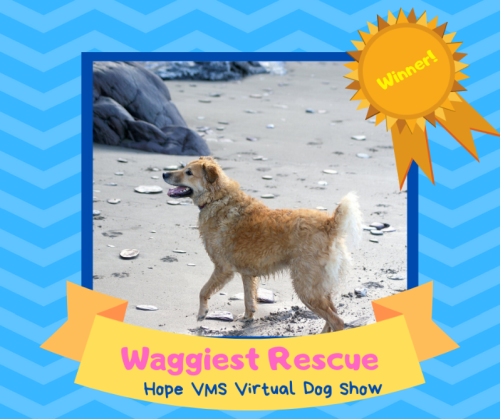 The last class we have is "Worst Social Distancer".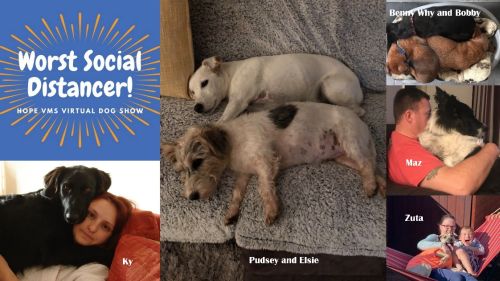 This is the one were woofers enjoy invading "personal space" especially Ky, Zuta and me….Maz
We do seem to enjoy our cuddles, whether that is with our fur or hooman family
And the winners were…… Pudsey and Elsie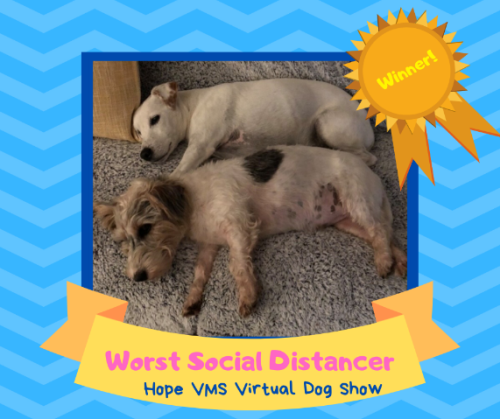 As promised here are the pictures of the winners proudly showing off their trophies. Unfortunately, we don't have Nell's yet, but once we get one, we will put it in the next newsletter.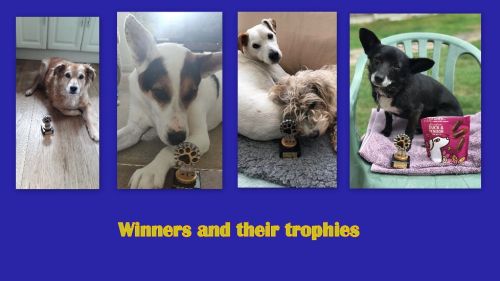 Please continue to show your support by sharing and liking our posts and don't forget to look out for some bargains on our auction page.
Once again, big thank you to Em Hall for organising it, thank you to everyone who entered and for those who voted. If you do want to feature in our next newsletter, please send the details to:
editorhopenewsletter@outlook.com
Take Care and Stay Safe
Love Maz and Seth (and Jess) x x x
General - How To Help.
You can help our 'Fur' brothers and Friends by doing the following:
Sponsoring – There are 80 dogs still in the shelter. It can cost up to €15 for food and shelter – but whatever you can afford will do – everything helps.
Direct PayPal is: hopevms0@gmail.com (That's a zero not an "O" - Please note this is our NEW PayPal address).
OR:
Website : https://www.hopevmselainesdogs.com/general-donation.html
Sponsor a dog : https://www.hopevmselainesdogs.com/sponsor-a-dog.html
Adopt a dog : https://www.hopevmselainesdogs.com/adopt-a-dog.html
Please like, share and invite people to like Hope VMS adoption and auction Facebook pages. By doing this you are increasing the number of views and that can only be a positive thing as there might be someone out there looking for their ideal furry companion. Also it may help sell the auction items and raise the necessary funds that are always so desperately needed.
Also don't forget to like and share our newsletter and details of the Hope VMS website. We would like to hear how you are settling in to your new homes. Or if you have any interesting stories / adventure with pictures then please email us at editorhopenewsletter@outlook.com and when our human parents are at work we will have a look and get as many as we can in next month's newsletter!
Our website:
https://www.hopevmselainesdogs.com/
Please visit our Facebook pages.
Main page
https://www.facebook.com/HopeVMSDogs/
Adoptions group page
https://www.facebook.com/groups/HopeVMS/
Auction group page
https://www.facebook.com/groups/454360381428547/
To receive our monthly Newsletter by email, please complete your details below.