Newsletter October 2019 - Issue 08
29 October 2019 | Admin
Hello fur friends!
It's Maz and Seth here for this month's exciting and informative newsletter, full of our adventures, and news from the UK!
Maz reporting this bit of the newsletter as Seth is asleep on the sofa! Dad has finally gone back to work and we have got hold of his laptop, he still hasn't figured out we have cracked his finger-print thingy on his computer!!
Well what have we been up to this month? I've had a haircut; dad says it's the last one before winter, so thanks again to the brilliant Nikki at VIP Dogs in Plymouth for making me look stylish!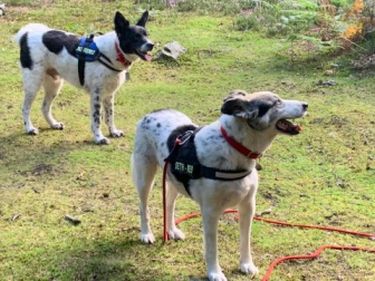 Our adventures around the wonderful counties of Devon and Cornwall have continued, our hooman mum and dad took us to a brilliant new forest walk (Bellever on Dartmoor), it had water at the start and the end for paddling in (or in Jessie's case swimming) and drinking from. It had ponies (Seth here, ponies are very strange, all they do is eat and stare at us and make a strange sound when I bark at them) and sheep (still not allowed to chase them!!) There were lots of strange and interesting smells in the forest which meant that Seth could dig for things (he never found them) although he did dig a big hole! We also chased some birds, dad says they were Pheasants, I don't know what that means, but they were fun to chase and make a strange sound! and of course our long-standing enemy the dreaded Squirrels! (We both chased them but can't catch them, they also run up trees (Seth butting in, I think they know we can't climb trees, but I do try which makes mum and dad laugh) and as always on the way home we went to a nice pub. We liked this pub as the nice man behind the bar gave us treats even the lady who brought mum and dad their food / drinks gave us treats (I think she was called a waitress or Lucy) and we got sausages, just for us! This pub has a doggy menu!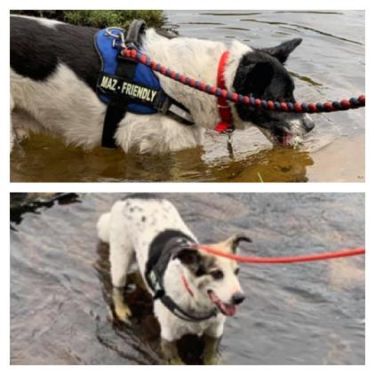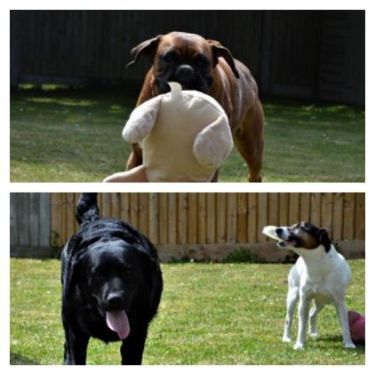 We have also had another visit to out fur nephews 'Sonny' (black Labrador), 'Iroke' (Jack Russell and his name is pronounced as 'Yorick') and Ben the Boxer (Ben is a Hope dog as well). We had lots of fun playing in the garden, playing chase and tug-of-war; they even had a doggy paddling pool, although Sonny seemed to take over and sat in it most of the day. We had a great walk down the River Thames and played in the water, chased the ducks and barked at a herd of cows! (Thankfully no photos). We normally see cows on Dartmoor, so had a bit of a shock when we found that cows live in other places! We have also been to the beach a couple of times, (Seth here again, I still don't like beaches, I don't like sand or peddles between my toes!)
So what my fur friends have you been up to this summer? Tell us all about your summer holidays editorhopenewsletter@outlook.com and if you send us some pictures, we can put them in the next newsletter!
Seth here now reporting on news from the motherland as Maz has gone for a snooze in the garden, he said his paws are tired after typing!
This month we are doing a Fostering and Adoption special, so the following pages are going to be all about them! However first news on the upgrade, as you can see Phase 4 is doing great, Hope VMS now have (artificial) grass!!!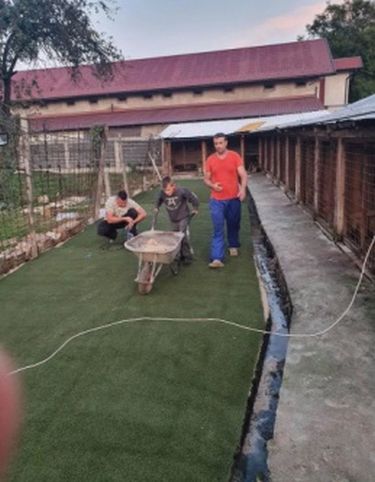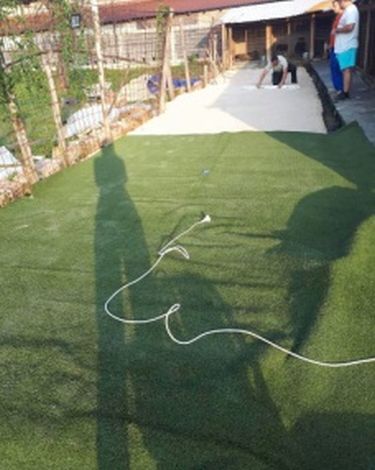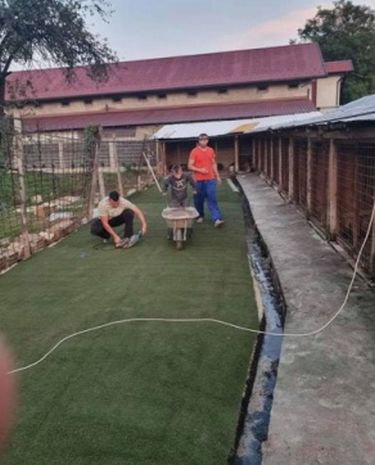 Hasn't everybody worked hard to get this work done ready for the winter?!
Now to the adoptions...Did you know that August 26th was National Dog Day and that October 1st was National "adopt a black dog day"? ...
Hope have so many black dogs that need a home..here are just a few
This one who looks like a black lion is Richard. Our hooman mum and dad are his VA Sponsors (I think this is because our dad is called Richard too).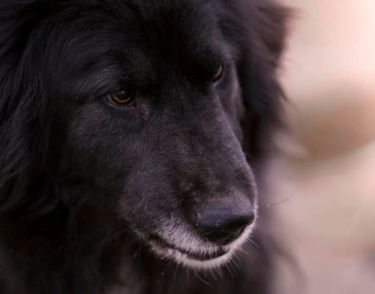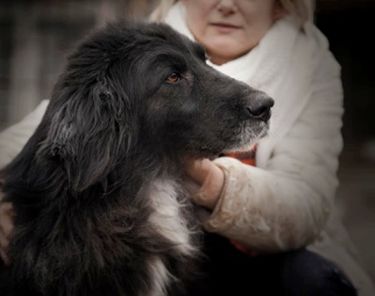 https://www.hopevmselainesdogs.com/adopt-a-dog-richard.html
They are really desperate for him to find a loving home, like Maz, Jess and I have, but our home is not big enough for a 4th Dog. Can you help find any of these dogs a new home (I know they are not all completely black, but still need help)?
Bear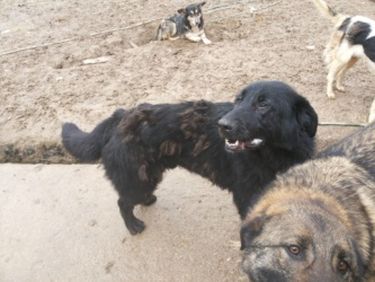 https://www.hopevmselainesdogs.com/adopt-a-dog-bear.html
Dek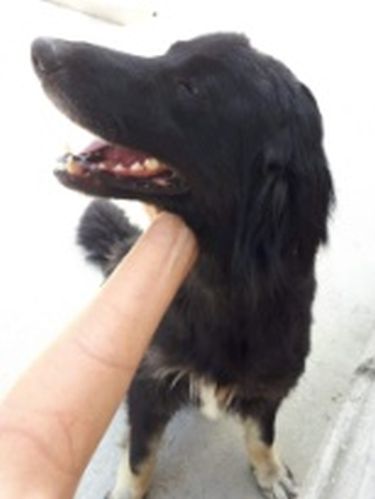 https://www.hopevmselainesdogs.com/adopt-a-dog-dek.html
Diesel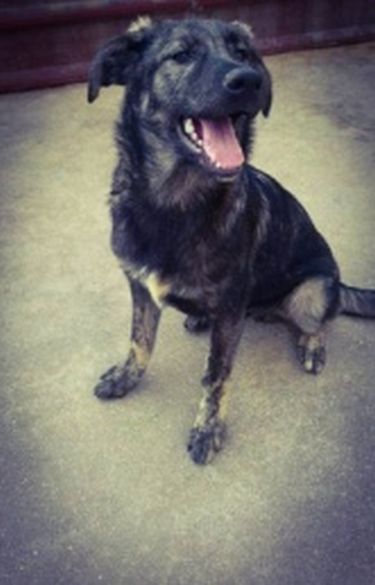 https://www.hopevmselainesdogs.com/adopt-a-dog-diesel.html
Dono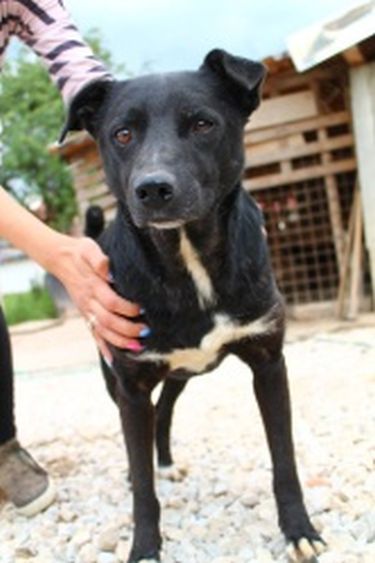 https://www.hopevmselainesdogs.com/adopt-a-dog-dono.html
Goa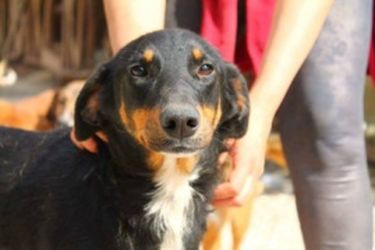 https://www.hopevmselainesdogs.com/adopt-a-dog-goa.html
Linda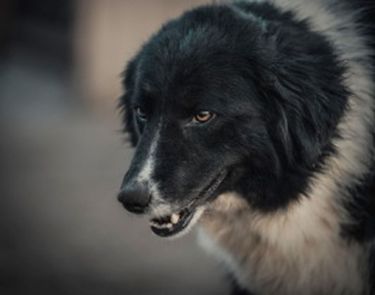 https://www.hopevmselainesdogs.com/adopt-a-dog-linda.html
Luna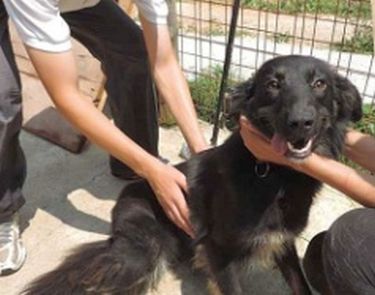 https://www.hopevmselainesdogs.com/adopt-a-dog-luna.html
Zak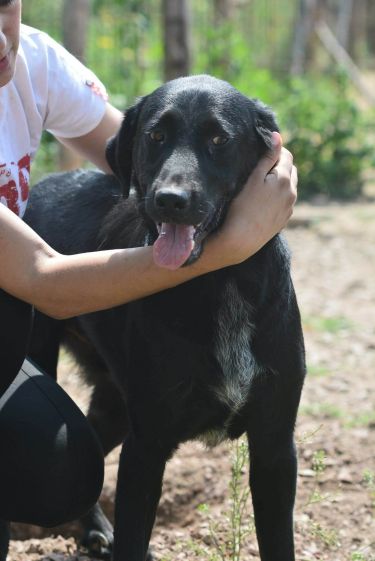 https://www.hopevmselainesdogs.com/adopt-a-dog-zak.html
Zoe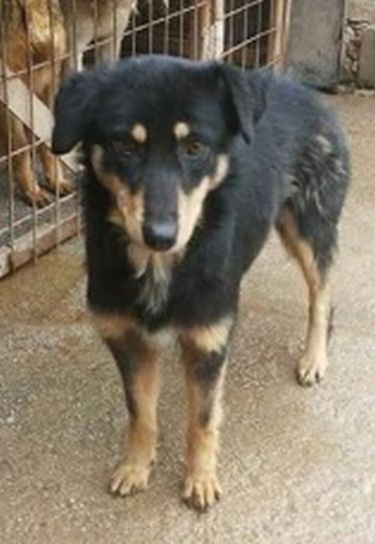 https://www.hopevmselainesdogs.com/adopt-a-dog-zoe.html
However it is not just our black (ish) dogs that need adopting... just look at these ones too...
Alf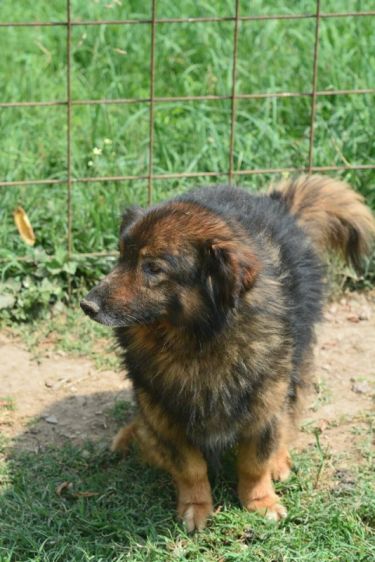 https://www.hopevmselainesdogs.com/adopt-a-dog-alf.html
Bety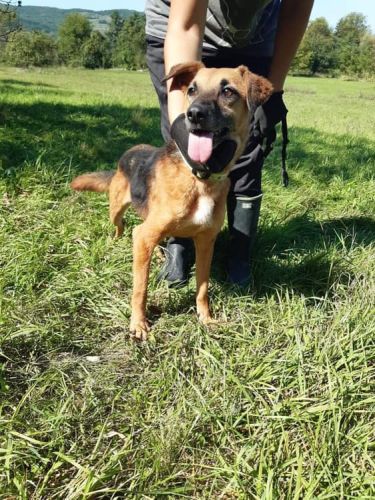 https://www.hopevmselainesdogs.com/adopt-a-dog-bety.html
Dule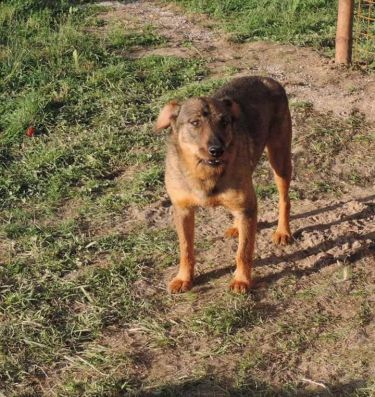 https://www.hopevmselainesdogs.com/adopt-a-dog-dule.html
Poly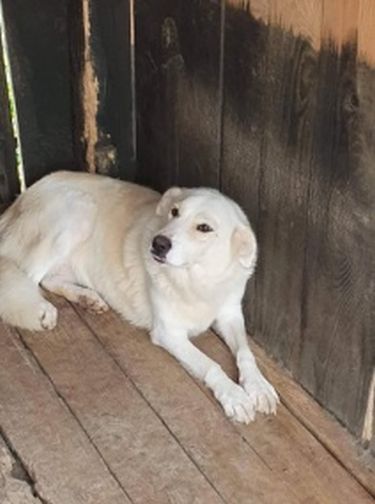 https://www.hopevmselainesdogs.com/adopt-a-dog-poly.html
Rex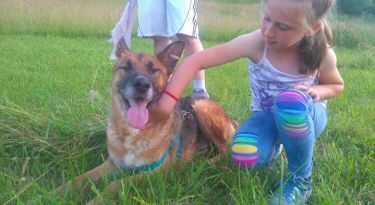 https://www.hopevmselainesdogs.com/adopt-a-dog-rex.html
Zeus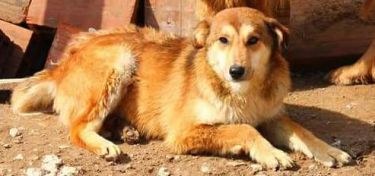 https://www.hopevmselainesdogs.com/adopt-a-dog-zeus.html
And finally we have Mia who is on her way to the UK to be fostered (big thank you to everyone help raise the funds for her travel) but will still need a "furever" home.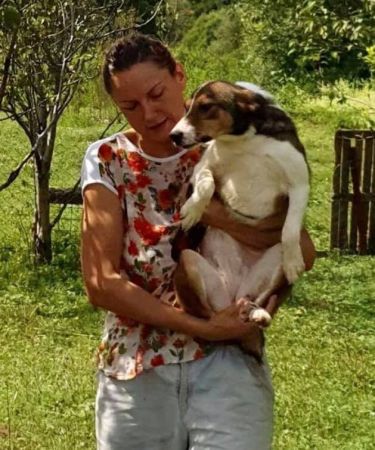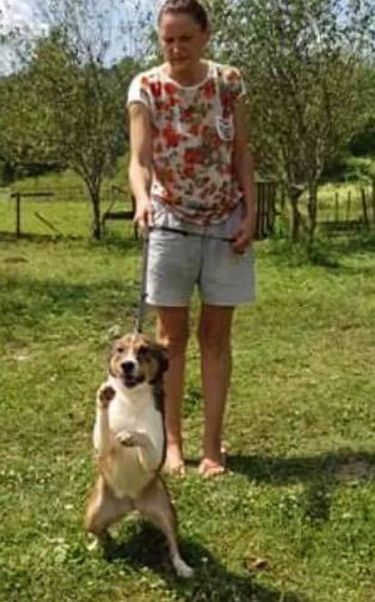 We have also just found out that we some of our friends have just been adopted and on their way to new "furever" homes in the UK......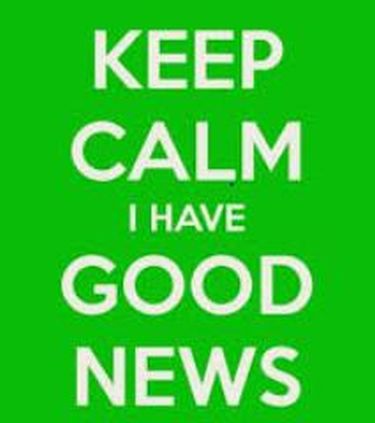 Alaska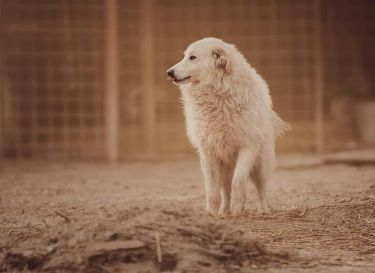 Aro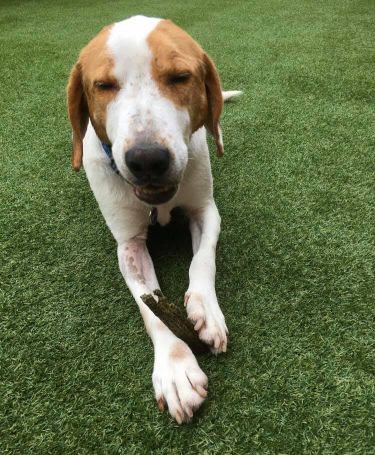 Cuta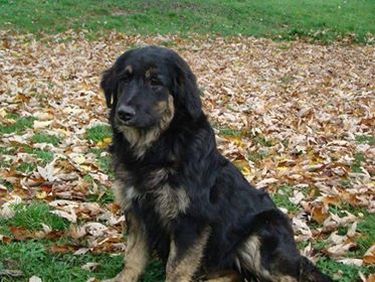 Noiree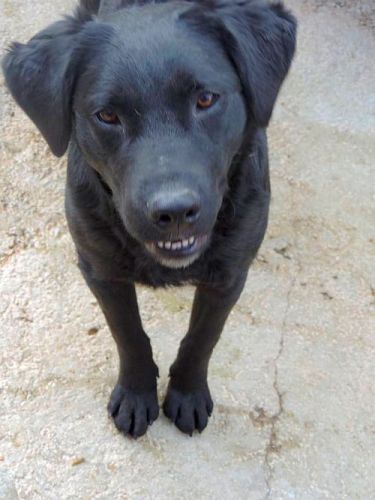 Sara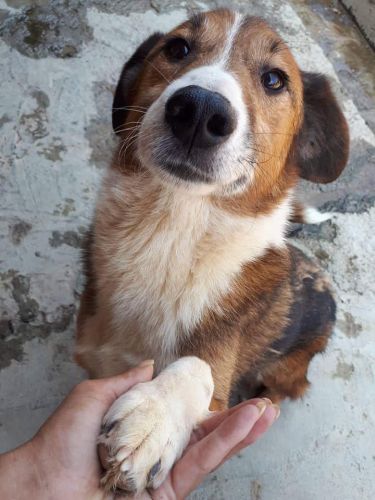 These new adoptions are in addition to the ones that have happened over the past few months. If you have not seen the photos already...here are just a few of what has been posted on Facebook recently.
Here's Jack ..Thank you Luke and Bella Lydford for adopting one of the seniors (just like me).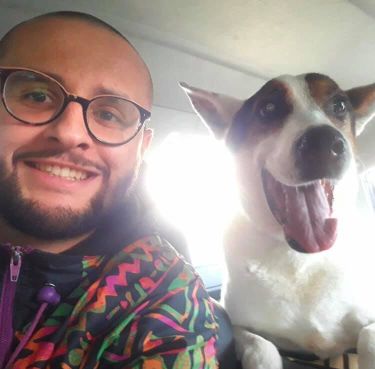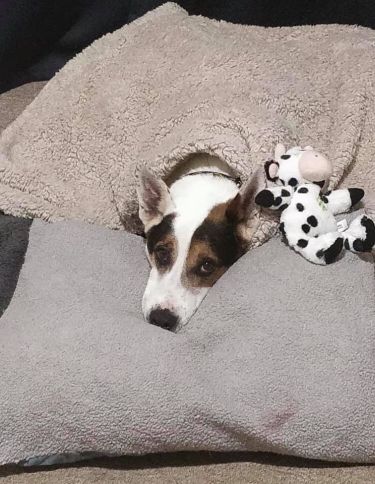 Here's Rosie settling in well.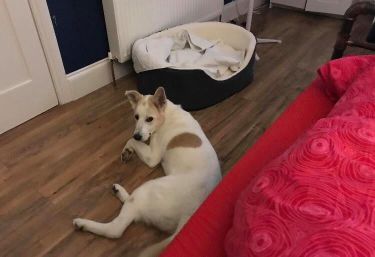 We also have a new fur cousin...Hamsa! She is joining her sisters Lara (who is also a Hope dog) and Tilly. Thank you Richard and Dee Perry for rescuing another senior dog.
Tilly, Lara and Hamsa.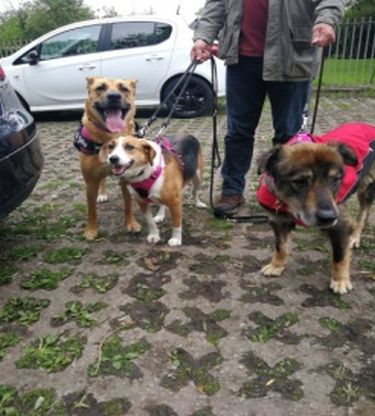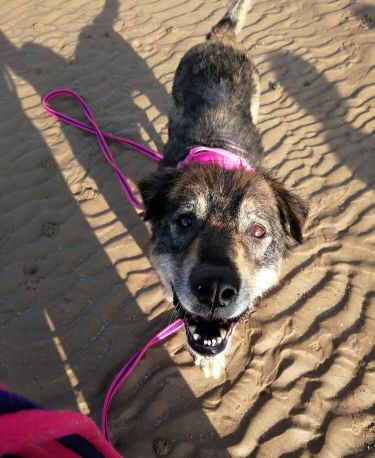 Here's Tara with her new brother Balto (who does not look impressed having a new sister).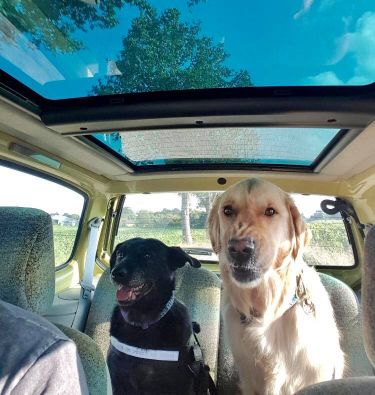 Sammy who is now living in the UK.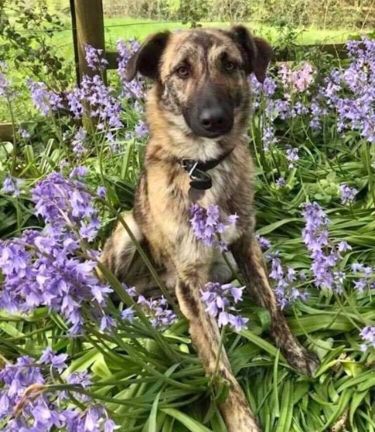 Doniee who everybody helped raise funds for is now being fostered.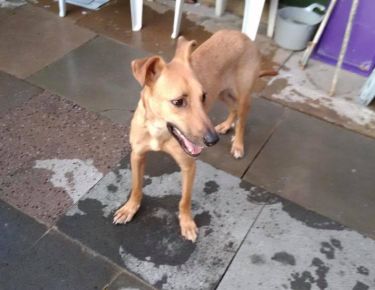 If you can help or are interested in helping, more details can be found on the following links:-
https://www.facebook.com/HopeVMSDogs/
https://www.hopevmselainesdogs.com/adopt-a-dog.html
A big thank you to everyone who has made these adoptions possible (that includes everyone who shared the posts on Facebook).
Did you know you can sponsor a dog from as little as €5 to €15 a month? Also if everyone who likes Hope's Facebook page donated €1 a month, this would cover the rent for the whole month!!!
We are sorry if we have missed anyone out, this is why we like to hear from you so that we can put your updates in our newsletter. But just for fun, here are some other photos from Hope dogs that are just loving life at the moment....
(all Hope Dogs)
King Safet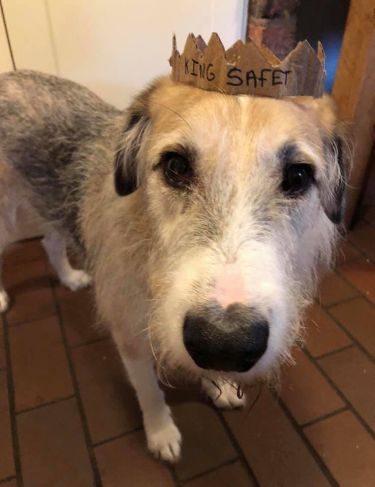 Cali, Suki and Max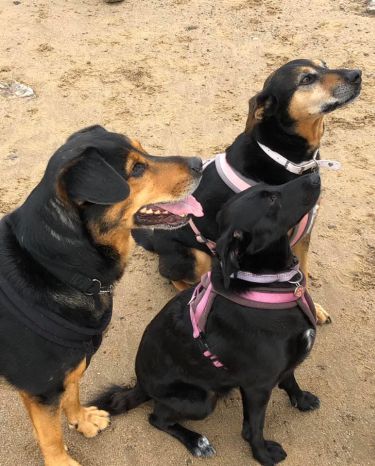 Mishka and her sister Gypsy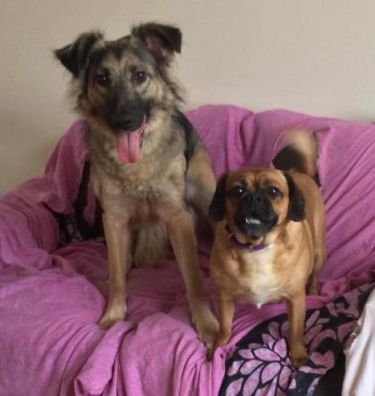 Cath Day one of Hope's amazing supporters / admins (not forgetting Cali's and Suki's mum) is going out to see the shelter this month (October). Cath helps run the monthly auction and has also been raising funds so that all our fur friends in the shelter can have some treats on her arrival. If you would like to contribute, please click on the following link:
https://paypal.me/pools/c/8ivKo0Uz5A
Maya and friends would welcome any visitors/ volunteers if you fancied a holiday to Bosnia to see all the dogs.
We have noticed that there was a lot of discussions about it being World Mental Health Day on the 10th October, we are not sure what this means, but we just know that there are a lot of positive aspects to owning / rescuing a dog (or a cat if you really must) and here are just a couple of reminders ....
We hope you liked our Adoption and Fostering special......please share with your friends as this newsletter shows, it has helped over 127 our fur friends (including us) get a new home. Our next one is going to be a Christmas special...so get those photos and updates to us........
Don't forget our auction page...all proceeds go to Hope VMS
https://www.facebook.com/groups/454360381428547/
Love and hugs
Maz, Seth (and Jess) X
EXTREMELY IMPORTANT INFORMATION. PLEASE READ.
WE NEED YOUR HELP IN ORDER TO SAFELY PLACE OVER 25 of our DOGS.
We have had visits from Bosnian officials since spring of 2019. We have complied with the shelter upgrades they've wanted us to incorporate.
NOW THEY ARE TELLING US WE ARE ONLY ALLOWED TO HAVE 80 DOGS AT THE SHELTER. With just 3 months to find homes or fosters for over 25 dogs.
PLEASE HELP US. We cannot let the authorities take any of our dogs away to the public kill shelter. Maya has lovingly cared for these dogs for 5 years now. She knows each dog by name and can tell you everything about each dog.
If you know of anyone who can foster or who would like to adopt. Please send them our way. An inquiry or adoption/foster application can be easily filled out on our website.
This was a surprise visit and a complete shock. We have had over 130 adoptions, but we simply do not naturally adopt out over 20 dogs in a 3 month period.
WE CANNOT FAIL. Our dogs deserve a safe place to live- not based on the whims of Bosnian officials who seem to enjoy setting up rescues to fail.
Thank you all for your ongoing love and help. We will have a whole new round of upgrades that the shelter will need, but right now we are focusing on keeping our dogs safe.
https://www.hopevmselainesdogs.com/adopt-a-dog.html
General - How To Help.
You can help our 'Fur' brothers and Friends by doing the following:
Sponsoring – There are over 117 dogs still in the shelter. It can cost up to €15 for food and shelter – but whatever you can afford will do – everything helps.
Direct PayPal is: hopevms0@gmail.com (Please note this is our NEW PayPal address).
OR:
Website : https://www.hopevmselainesdogs.com/general-donation.html
Sponsor a dog : https://www.hopevmselainesdogs.com/sponsor-a-dog.html
Adopt a dog : https://www.hopevmselainesdogs.com/adopt-a-dog.html
Please like, share and invite people to like Hope VMS adoption and auction Facebook pages. By doing this you are increasing the number of views and that can only be a positive thing as there might be someone out there looking for their ideal furry companion. Also it may help sell the auction items and raise the necessary funds that are always so desperately needed.
Also don't forget to like and share our newsletter and details of the Hope VMS website. We would like to hear how you are settling in to your new homes. Or if you have any interesting stories / adventure with pictures then please email us at editorhopenewsletter@outlook.com and when our human parents are at work we will have a look and get as many as we can in next month's newsletter!
To receive our monthly Newsletter by email, please complete your details below.